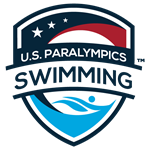 My name is Peggy Ewald and I am a consultant for U.S. Paralympics Swimming. My mission with U.S. Paralympics focuses on connecting, educating and recruiting more Para-Swimmers and Coaches.
As you are aware, Team USA had an amazing year at the 2016 Rio Paralympic Games and is gearing up for Tokyo 2020. Over the remainder of the quad, opportunities for student athletes with physical, cognitive or visual impairments will open up at every level of sport.
I will be conducting a FREE clinic on Sunday, September 22 for para-swimmers, coaches, and parents. Click here to view the clinic information.
I look forward to sharing what I have learned from being a part of the Team USA staff at the Beijing , London and Rio Paralympic Games!
Those wishing to attend please click this Sign-up Genius Link
Peggy Ewald: USA Paralympic Swimming Consultant
Cell: 330-903-0566 EST
For more information on para-swimming click the USA Paralympic Swimming