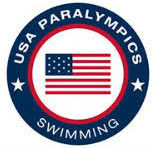 U.S. Paralympic Swimming finished 3rd in the gold medal count with 15 Gold Medals. It was the 1st time since the 2008 Beijing Paralympic Games the team won more Gold Medals than Silver or Bronze. Swimming accounted for 40% of the Team USA Gold Medal Count, with 37 total Gold! Swimming finished 5th in the overall medal count with 35 total medals, 15 Gold, 10 Silver and 10 Bronze. Swimming accounted for 33% of the Total Team USA Medal Count!
The work for Paris has already begun. Below is a list of events happening yet this year and onward into 2022.
The California Classic swim meet will be held in Yucaipa, CA on October 23-24, 2021. An in-person Foundations INTRO clinic, national classification and a para swim meet! A great opportunity to make it a very productive weekend!
The meet details can be found on the U.S. Paralympics Swimming Competitions web page here. The clinic registration information is attached on the flyer is attached below.
On November 14, two virtual clinics will be held. Foundations INTRO and a Coaching a Para Swimmer Clinic. So if you can't make the in-person event in October, register for the virtual sessions. Flyer and registration information is attached below.
The flyers are attached to this email and can be found on the U.S. Para Swimming website.
Upcoming Competitions:
October 23-24: California Classic – Yucaipa, CA (Information is posted online)
December 17 – 19: U.S. Para Swimming National Championships – Greensboro, N.C.
April TBD: World Series Indianapolis (This will serve as the selection for the World Championships).
June 12 – 18: WPS World Championships – Portugal
We are working on the 2022 Calendar and hope to have information out in early December!
Upcoming Camps & Clinics
October 22 – Para Select Camp at California Classic
October 22 – U.S. Para Swimming Officials Certification Course
October 22 – U.S. Para Swimming Foundations 1&2 Clinic
Information for all may be found HERE.
2021 Foundations 1 & 2 INTRO Clinic
2021 Foundations Virtual Clinic – An Introduction to Para Swimming
2021 Virtual Clinic Coaching a Para Swimmer
Job Posting
Nathan Manley will be transitioning into a new role with U.S. Para Swimming as Associate Director of High Performance. The position is posted HERE. If you know of a coach interested in the position, please forward this link to them.
Please pass along any and all this information to anyone that can benefit by attending any of the events!
Hope to see you at an event this fall!
Peace,
Peggy Ewald
Consultant for U.S. Paralympics Swimming
Cell: 330-903-0566 EST
For more information on para-swimming, check out the link below:
https://www.teamusa.org/usparaswimming/
Sincerely,
Caroline Holmes
USA Swimming National Disability Committee Athlete Representative