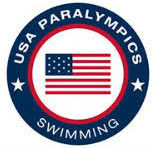 Below is information on two upcoming virtual disability swimming clinics.
Virtual Clinic: Introduction to Para Swimming
Virtual Clinic: Coaching a Para Swimmer 
At this time, there are two upcoming competitions scheduled in the US for swimmers with a disability.  There is no entry information at this time.  For more information visit:   www.teamusa.org/usparaswimming
The website for US ParaSwimming has been updated and if you have bookmarks that are no longer working you will need to use the above link and then remark.
Thank you,
Rayleen
Rayleen Soderstrom
Southern Zone Disability Swimming Coordinator