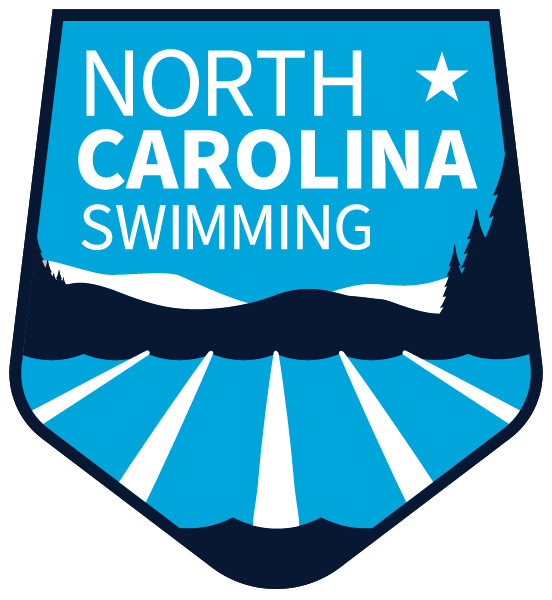 USA Swimming continues to receive encouraging feedback from across the country regarding the safety measures being put in place at facilities and with teams, and the care and attention being given to these efforts by coaches, teams, members, and families.

USA Swimming remains motivated to work with the Aquatics Coalition to advocate for pool openings in areas that are still struggling and thank everyone for their continued effort and hard work in getting our athletes back in the pool safely.

LSC Sanction Requirements
All safety precautions previously put in place will remain in full effect. Above all else, it is important to remember that all training and competition must conform to local, state, and federal public health guidelines.

It is every individual's responsibility to make best efforts to stay safe in order for their athletes and teams to continue practicing and competing.
North Carolina Swimming will work with our host clubs to get our competitions rescheduled at a time when this health threat has subsided.
Governor's Executive Order No. 204
Employee Retention Credit Information
Athlete and Coach Mental Health and Wellness
NCS Best Practices for handling positive COVID-19 tests
USA Swimming Relief Program Grant Guidelines – Round 2
USA Swimming Return to Competition Plan
Aquatics Coalition Advocacy Letter
Aquatic Coalition Top Tips for Safer Opening Procedures
Facility Reopening Plan Guidelines
NC Dept of Health Interim Guidance for Public Pools
Governors order EO141-Phase-2 (Note Section 6E)
USA Swimming Return to Competition Roadmap
NCS Back in the Swim COVID-19 Relief Program
NC Interim Guidance for Day Camp Settings
NCS Return to Operations: Best Practices (as of 5/6)
NCS Return to Operations: Club Waiver Template
Facility Re-opening Messaging and Planning
Recording THEN and NOW of Pool Operation and Programming
Slides THEN and NOW of Pool Operation and Programming
NCS Announces COVID-19 Relief Program for Clubs
USA Swimming Latest Information Regarding Coronavirus (COVID-19)
Five NEW Resources from USA Swimming
Spring 2020 FREE Webinar Schedule
USA Swimming Coronavirus Resource Page
We also encourage all our members to follow healthcare recommendations to avoid infection and the spread of infection:
Avoid getting closer than six feet to anyone coughing or sneezing;
Wash your hands frequently with soap and water for 20 seconds or use hand sanitizer that has 60-95% alcohol. This is especially important after going to the bathroom, before eating, or after blowing your nose, coughing or sneezing;
Avoid touching your eyes, nose and mouth;
Cover your mouth with a tissue or your elbow if you cough or sneeze. Throw the tissue in the trash, and then wash your hands;
Stay home if you are sick, and away from the pool and from fellow team members;
Clean and disinfect frequently touched surfaces regularly;
Monitor the WHO and CDC websites for travel advisories and follow their recommendations.
Questions or personal concerns regarding Coronavirus (COVID-19) should be directed to your local healthcare provider. North Carolina Swimming will continue to monitor the situation and advise of any additional safety measures necessary to help our members stay safe and healthy throughout this difficult time.