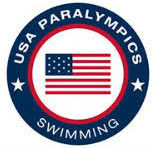 Please join us for the June 2021 U.S. Paralympics Swimming VIRTUAL clinics!
Do you have a para-swimmer in your program or know one in your area? Want to be a part of connecting para-swimmers to the U.S. Paralympics Swimming pipeline? Develop and grow your coaching skills on how to take what you already know from a standard bio mechanical stroke pattern and adapt it well for a para swimmer? Both of these clinics will provide a great opportunity to learn more about the sport and swimmers with disabilities.
As a consultant for U.S. Paralympics Swimming and a coach with Team USA's Paralympics Swimming team at three Paralympic Games, I look forward to sharing information on how para swimmers and coaches can connect and move forward in our sport.
Below are the flyers with registration links for the June FREE VIRTUAL clinics: 
More details for each clinic can be found on the attached flyers. Registration is through the Signup Genius link for each clinic in the flyer and is required to attend. The clinics will be presented via Zoom. To obtain the link to the Zoom session, please be sure to register with a valid email address. The link will be emailed to all registered and to the registration email address either the day before or the day of the session.
I encourage you to attend and to share these flyers with anyone you feel can benefit by attending.
Peace,
Peggy Ewald
Consultant for U.S. Paralympics Swimming
Cell: 330-903-0566 EST
For more information on para-swimming, check out the link below: